My kids love macaroni and cheese. Okay Okay! So do I!!!
With the food allergies in our house, gluten free/vegan options are very limited. I've always had a milk allergy but when I stopped breaking out in hives, the doctor told my mom to give me milk. It still made me sick but they just assumed it was lactose intolerance.
Baked macaroni and cheese was one of those dishes I perfected in my late teens. It quickly became the dish I brought to every holiday event. Everyone always said, "Molly can make the Mac N' Cheese."
Flash forward to now and I'm not sure why it took me so long to attempt this but I'm glad I did. I thought "why not swap out some of the ingredients from my regular version and make it allergen-friendly?"
Here it is! I've added my preferred brands that I've been using for a long time. Feel free to get creative with your seasonings. We really love the maple dust and smoky maple dust from Miller's Maple stand at the PA Grand Canyon. I added the link for their online shop if you want to try it.
Comment below and let me know how it turned out and if you tried any modifications.
We have enjoyed adding sweet baby broccoli to this recipe. I hope you love this as much as we do!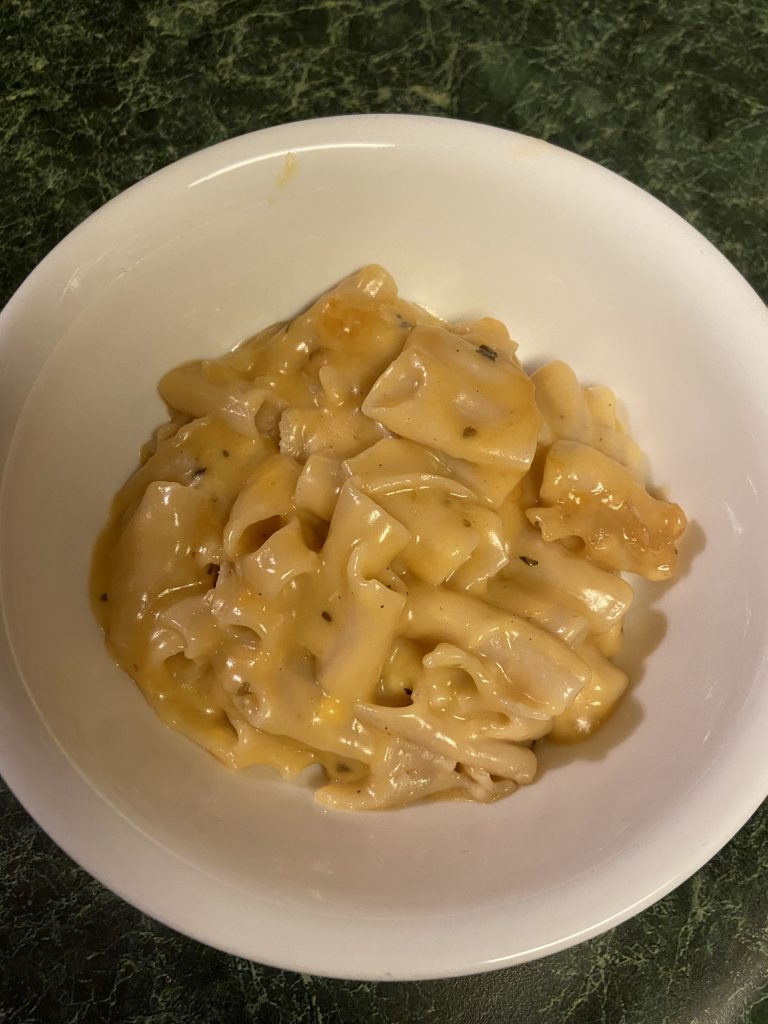 Baked Macaroni N Cheese GF/Vegan
Directions
Preheat Oven to 350 degrees
Fill a 4 Qt pot about half way with water and heat on high. While boiling the water, I like to shred the cheese and get all my ingredients out and ready.
Follow directions on Pasta package for preparing the pasta.
While the pasta is cooking, melt the butter on medium heat in a 2 qt pot. While the butter is melting measure out the coconut milk.
Add GF Flour, salt, and pepper to melted butter and whisk. Allow browning slightly (about 1 minute) before adding milk.
Slowly add the milk and whisk continuously blending the ingredients together. You will continue to whisk ingredients for about 6 minutes allowing the ingredients to thicken (right before it starts to boil).
Turn off the burner and immediately add the cheese continuing to whisk everything together.
Add Basil and Oregano and maple dust if you have it.
If you discover the cheese isn't completely melted, turn the burner back on low and keep whisking until completed blended. I do like to taste test as sometimes it needs a little more salt and pepper.
About this time my timer is going off for the pasta. I drain that and place it into my 2 1/2 qt round pyrex baking dish.
I slowly add in the cheese stirring half the mixture in first, mixing, then adding the rest.
Bake in the oven for 35-45 minutes until cheese is bubbly on the outer edges.
This page contains affiliate links meaning I earn a small commission if you use those links. I only recommend the brands I use and trust.